2003

YELLOWSPEED RACING was founded.




2008

A factory of 1322m² was set up in Taichung, Taiwan

for manufacturing high performance suspension

and racing car accessories.




2009

Professional racing team was established and attended various

international racing series. Car performance and safety

are well tested from participating the series to series.



2015

Annual sales topped 200,000 sets.



2023

Annual sales target is to reach 500,000 sets.



Motorsport, a new "form" of company was born – manufacturing in Taiwan associated with engineering from overseas to meet a new trend of demand in the market by producing the highest quality performance aftermarket parts in this industry with cost-effective pricing.
In order to maintain our competitive advantages and stay ahead of other competitors, new model development and product improvement is made constantly. With the expertise gained from high performance sectors and data obtained from racing sports, our qualified engineering team has made a lot of changes through advanced technology in material selection, manufacturing methods, processing treatments, engineering tolerance, product appearance and product function to meet the current needs for motorsport. Each suspension application is released depending on constant road and street testing to ensure excellent handling while maintaining ride comfort and safety.
At Yellow Speed, we know what we do for enthusiasts of 'motorsport'.
We are here to welcome you to become our partner and feel the racing spirit.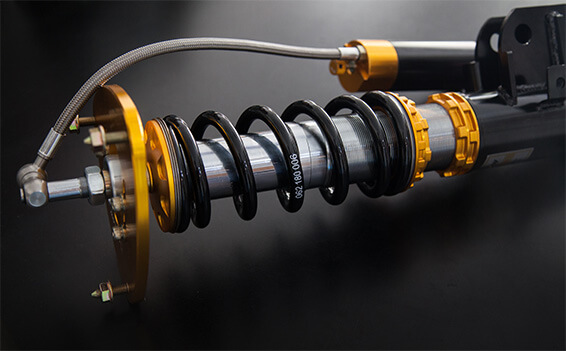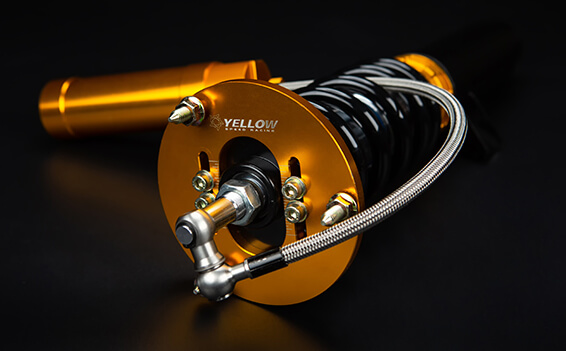 engineering

Our goal is to provide high quality performance suspension systems worldwide; therefore, we put a lot of effort into research and development. Our team of highly qualified and experienced engineers offers timely, practical solutions to meet customer requirements.

manufacturing

Each stage of manufacturing is done with care (measuring, CNC machining, inspecting, testing, packing, quality control) ensuring that all finished products are of high quality and meet product specifications.

quality assurance

To ensure customer satisfaction, we use advanced equipment to test our products to the highest quality standards.